THANK YOU!
Thanks, we appreciate you've signed up for a demo. One of our OpsControl specialists will contact you shortly.
Meanwhile, you are welcome to read more about OpsControl | Flight Watch. Read the related articles below…
Flight Watch Updates
Selected releases and news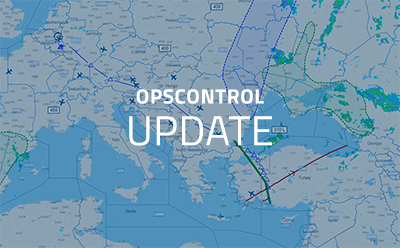 You know OpsControl, but do you know OpsControl in 2022? By September 2022 we are now at version...
Do you want to know more about the PPS Flight Planning System?
The PPS Flight Planning System (PPS) is one of the world's most flexible flight planning software solutions. Based on our open policy towards integrators, we cooperate with numerous different vendors of aviation software systems such as scheduling systems, booking systems, crew/rostering management systems, maintenance systems, loading systems, EFB systems, runway analysis applications, performance programs and even in-house custom-built systems. With more than 50 integrations, PPS can be adapted to almost any integrated airline- or business aviation environment.